As the weather gets colder outside this time of year, so increases the concern that your fresh veggie box delivery could freeze at your door-step as it waits for you to bring it inside. Don't worry though, we wouldn't let that happen. We have lots of options available to ensure your fresh veggies will arrive in your possession safely, so you can continue ordering through the coldest of weather over the coming weeks.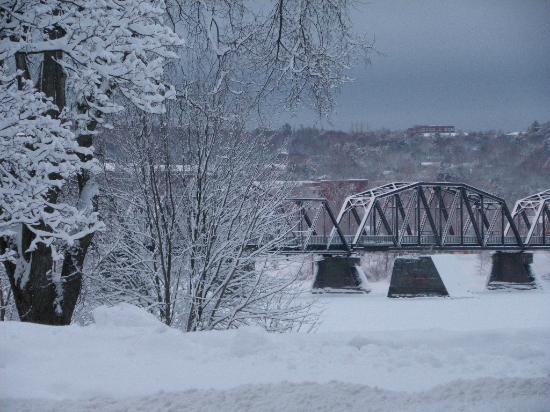 Action may be required
For most of our customers, no action will be required. We will continue to make most of our deliveries in the early evening when we know most people are home. If you need to alert us to a change in your delivery requirements, please include this in the delivery instructions on your order. If you end up having a last-minute change of plans, please call us, email us, or message us to make sure we can make alternate arrangements.
We will not be leaving bins unattended on days that are well below freezing. We will knock first, text second, and call third, to make sure someone will be home, or to make alternate arrangements.
Some options to consider going forward if you may not be home to receive your order.
Access to a heated space – Do you have a heated garage or a mudroom that can be left unlocked for us to access to do the bin exchange?
Leave us a key – Are you willing to give us a key or a code to access a heated part of your home, garage or apartment building?
Alternatives to regular home delivery are available at your request.
Workplace delivery – We can deliver to your office or workplace mid-afternoon so you can take it home with you when you are done. Simply update your shipping address and make a quick delivery note to reference the change. Your delivery day may change based on where your workplace is located.
Pick-up – We will offer a pickup option from our warehouse in Hanwell on your delivery day (3:00-5:30pm). Just let us know in advance via delivery instructions on the order or by contacting us so we can have your order ready. Then call us when you arrive, and we will bring it out to your vehicle.
A Friendly neighbour – We can also deliver to a willing neighbour, relative or property manager that you know will be home to receive the delivery on your behalf. Again, you will need to update your shipping address and leave us a note. If this is a one-time action only, you can simply leave a delivery note on the order or contact us directly.
If you foresee any challenges in receiving your Harvest Box order over the winter, please reach out to us so we may work together to find a solution. We appreciate your business and your support of local.