Harvest Boxes
Choose a Harvest Box option that's right for you and your family.
Harvest To Home currently has two Harvest Box options to choose from, with multiple sizes to suit your family's needs and are customizable. Box contents are typically updated on the website every Thursday.
CHOOSE A HARVEST BOX OPTION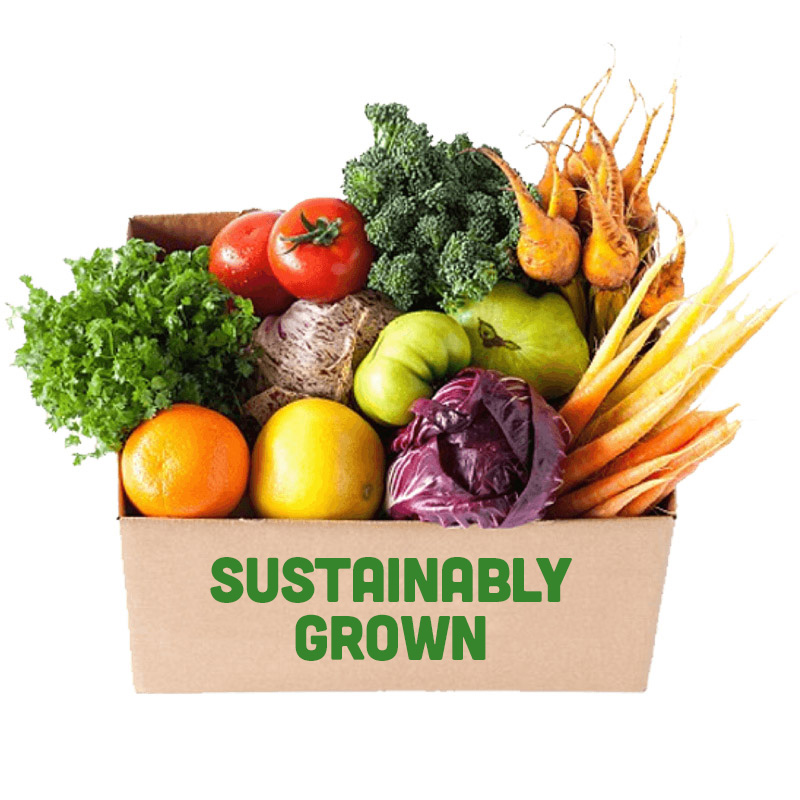 Harvest Box
(Year-round availability)
The Harvest Box is our main produce box offering, which has the greatest variety and is available year-round. It will contain more local produce in the summer and fall months, and more regional and imported options during the winter and spring months. This will include a diverse supply of the most popular fruit and veggie options with a high degree of flexibility with your substitution choices. As always, these inclusions are sustainably or organically grown and packed with excellent value.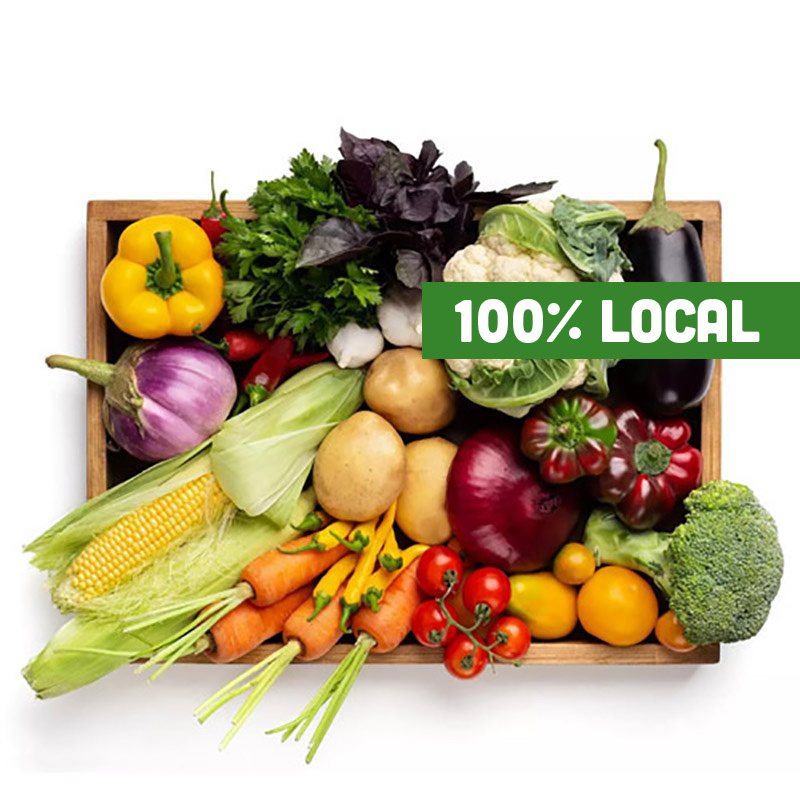 Local Harvest Box
(Subject to availability)
The Local Harvest Box contains a mixture of certified and non-certified organic produce which is all locally grown in New Brunswick. It contains an ever-changing variety of fresh in-season fruit and vegetables available at that moment in time. It is the best way to support local farmers and ensure that customers receive the greatest value. This is a seasonal offering based on local availability, and the variety may be limited at times.
Choose a Size
Both Harvest Box options are available in four different sizes to cater to your needs, and can be changed on any given week.
Small                      1-2 people*         $35
Medium                 2-3 people*         $45
Large                       3-4 people*        $55
Extra-Large          4 + people*          $65
*Please note that family feeding sizes are for reference only, and they may vary based on any specific family's eating patterns. Prices may vary based on availability and will be reflected on your account once adjusted.
Customize
The Harvest Boxes can be customized by allowing up to three substitutions per order. On the product order screen, fill in your likes and dislikes in the form provided. Include up to five (5) produce items you do not want in your Harvest Box, and up to five (5) items you prefer. We will automatically swap out up to three (3) items each order, and replace them with other similarly priced options from your preferred list or other items we have available that week.
Organic Grocery Delivery in Fredericton
Harvest To Home Organic Delivery is a sustainable grocery delivery service based in Fredericton NB. The core feature of the service is our weekly Harvest Box, which is full of specially selected local and sustainably grown, in-season or organic produce. The Harvest Box is complimented by a selection of healthy grocery items, often grown or produced by small local businesses right here in Fredericton and also around New Brunswick. Our goal is to provide our community with the most affordable, healthy food options that are locally sourced and efficiently delivered.