Benefits of Service
Find out how Harvest to Home could be right for you!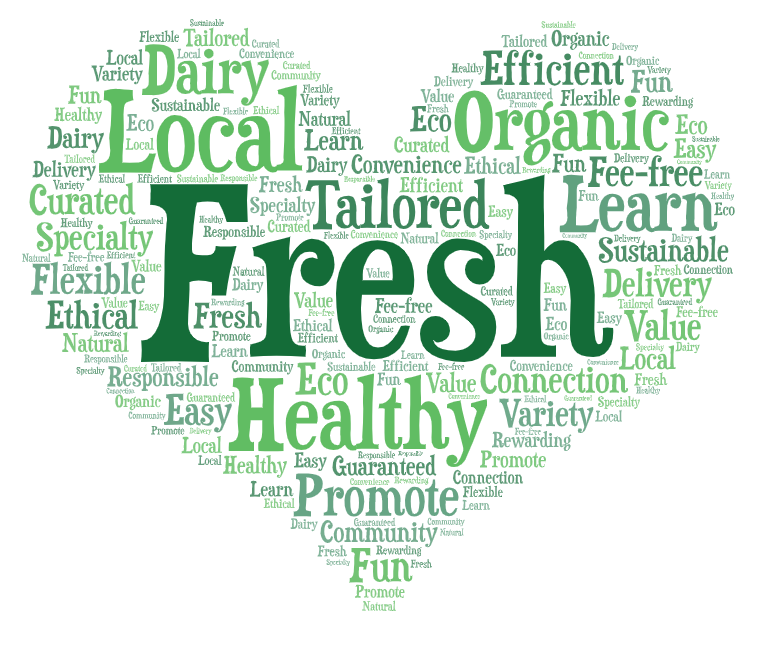 The benefits of service with Harvest To Home Organic Delivery are as plentiful and varied as the farm-grown produce we deliver. As you read and connect with the many advantages listed below, we are certain that you will find inspiration enough to give our service a try. 100% guaranteed.
A service designed for busy, health-conscious food loving families. We save you valuable time with minimal effort and provide maximum reward. Shopping made so easy you won't believe it.

Farm-fresh in-season produce grown from your local organic and sustainable community farms.

Year-round availability of the most popular organic imported fruits and vegetables.
A selection of healthy, locally produced grocery products.
We prioritize organic, local and chemical-free products to help reduce your carbon and environmental footprint, to promote health and support our local economies.
Order online from home, at work, on any device. How easy is that!
We curate a selection of Harvest Box options on your behalf, to include the freshest in-season produce that provides the most variety and value available each week.
We provide flexibility to allow for tailored produce substitutions. Just let us know your dislikes and your favourites and we will do the rest.
We provide standing orders for all of our products so you can maintain a consistent shopping experience with little or no effort from you. Set up weekly, bi-weekly or monthly standing orders, or place orders on an as needed basis.
A growing list of specialty products that cater to those with dietary restrictions for health or ethical reasons. We offer gluten-free, dairy-free and of course everything is free of synthetic chemical ingredients.
Have your say in which products we carry by suggesting new items we may not be aware of. We need to know what our customers want, and we want to help.
We pack your order and deliver the same day, right to your doorstep. Or what ever location you prefer within our delivery area.
Low fee delivery with a small minimum order on your specified delivery day for your area. Outside delivery area and off day delivery option is available for an additional fee.
Our efficient once-a-week delivery schedule keeps our environmental impact and costs down.
Flexible payment options and order by phone option available.
Ecologically motivated in everything we do. Reduced packaging and we limit the use of plastic.
We will promote a consumer-to-farmer/producer connection with our ongoing blog and through our social media presence. Stay informed of new products, recipes and learn about our suppliers. Learn about local activities or groups promoting health and sustainability.
Organic Grocery Delivery in Fredericton
Harvest To Home Organic Delivery is a sustainable grocery delivery service based in Fredericton NB. The core feature of the service is our weekly Harvest Box, which is full of specially selected local and sustainably grown, in-season or organic produce. The Harvest Box is complimented by a selection of healthy grocery items, often grown or produced by small local businesses right here in Fredericton and also around New Brunswick. Our goal is to provide our community with the most affordable, healthy food options that are locally sourced and efficiently delivered.